Small Golden Mean Calipers : Neon Colour Range
$37.00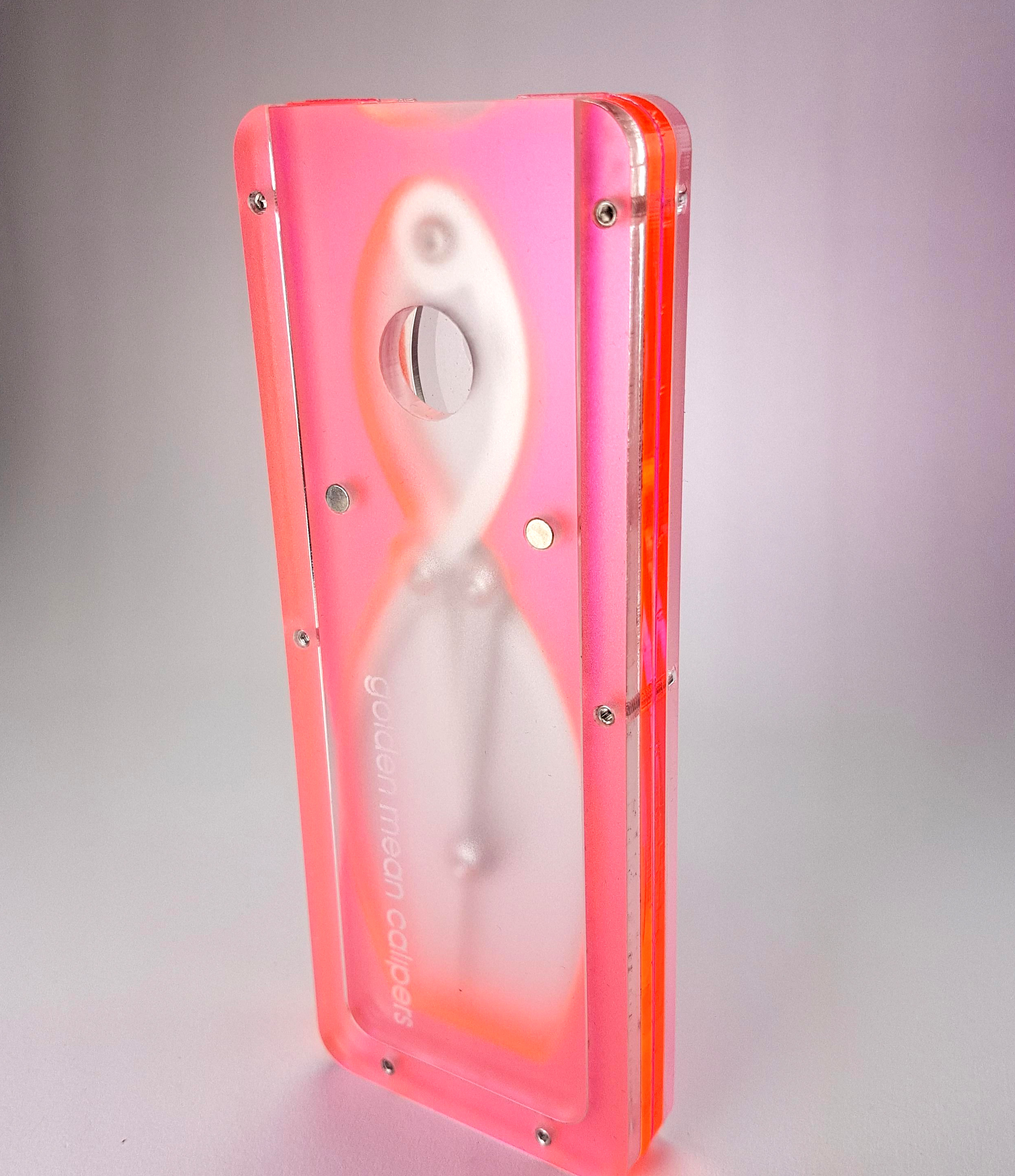 Small Golden Mean Calipers : Neon Colour Range
$37.00
Choose Options
More information
Small Golden Mean Calipers in a limited run of neon-colours.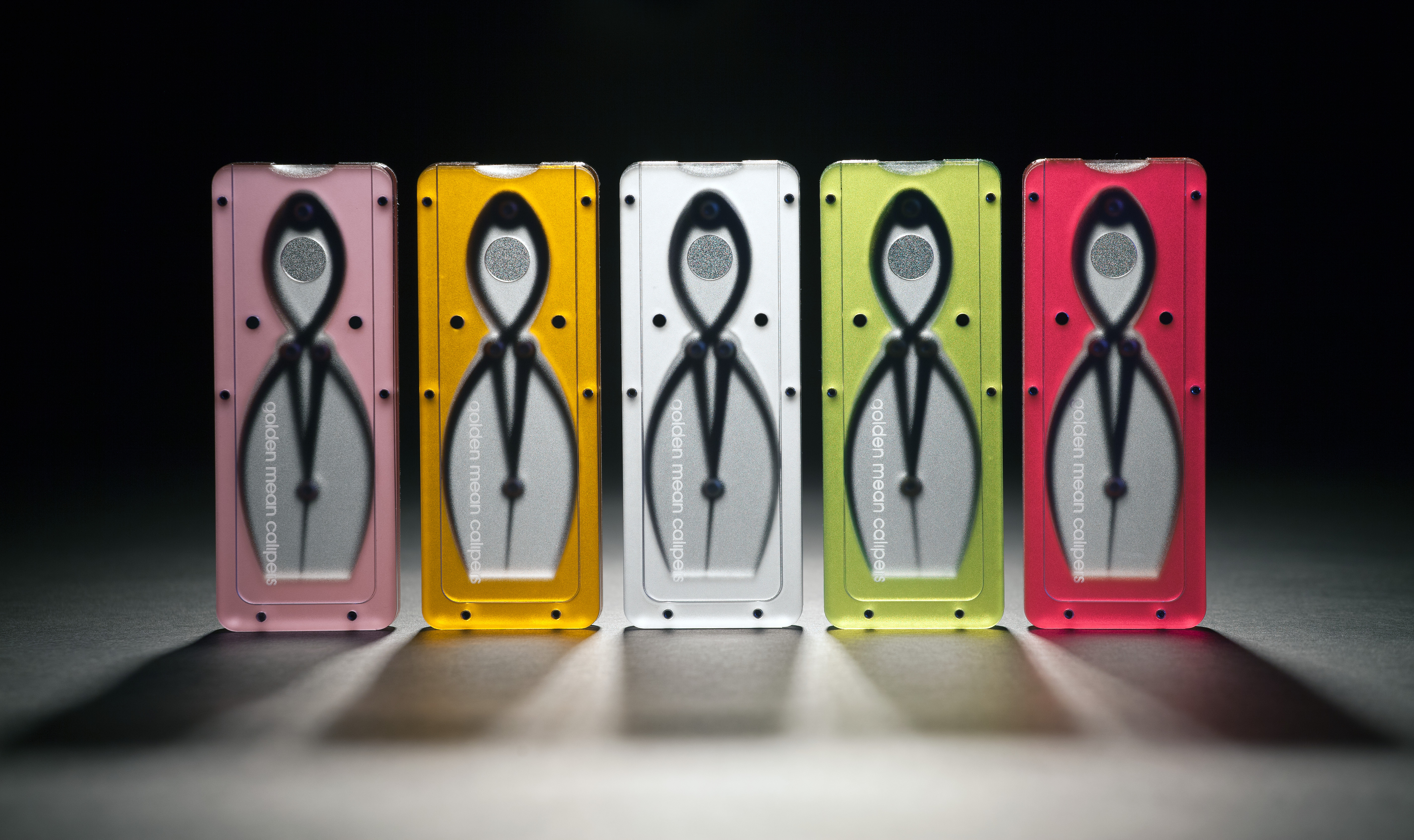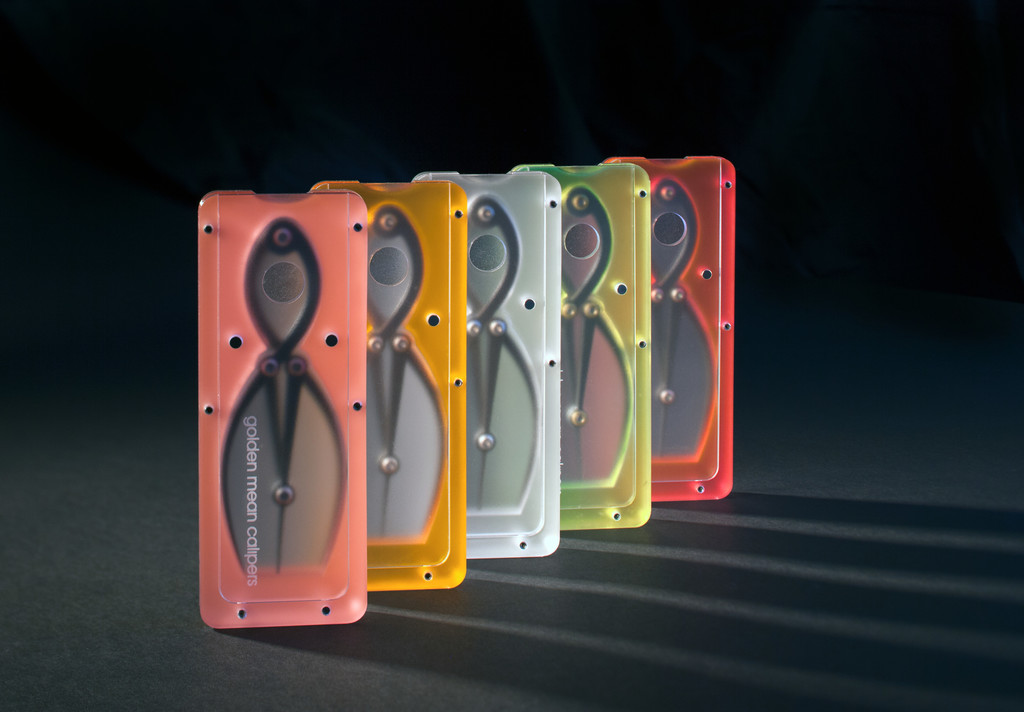 I have a small amount of coloured acrylic which makes very pretty caliper cases.
When I bought the Salmon-Pink acrylic, I was told "this is the last of this colour in the whole country". Normally I get acrylic in huge sheets – this stuff only comes in small amounts. It's quite expensive to ship, so unless someone is bringing in an entire shipping container into the country, when it runs out, it runs out.
Anyway – these calipers are the small ones most often used by beauticians, and cosmetic surgeons for measuring facial dimensions : 4.5 inches long.
They measure distances from 1 inch to 7.5 inches change to mm
They they are the most popular for measuring eyebrow dimensions, or dimensions of the human face.
The two photos above are by Richard Wotton
Case Variations