So everything went a bit mad last November, and I've been trying to catch up ever since… which is why I've only managed to do two blog posts this entire year.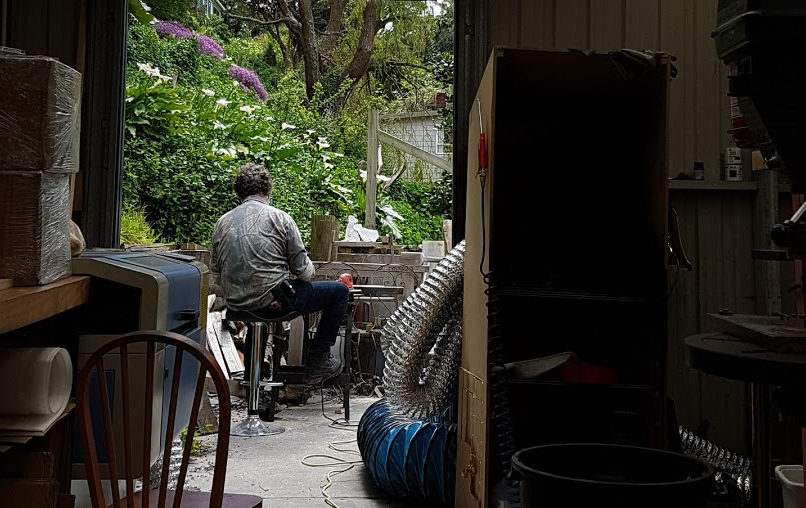 So… I'm not really into the whole employer/employee thing – so have 7 sub-contractors, fellow micro-businesses… two proper industrial-design guys (Glen and Grant) full time, and 5 local artists/musicians doing assembling etc. It's that type of neighbourhood – everyone's kindof over-educated, under-employed. The newly precarious middle-class. Everyone is always swapping things for lemons. They're a way for people to give each other things without having to feel like a charity case. Everyone has lemons, everyone uses them. They're like this magical gift/swap-economy debt-canceller.
(Looks out window for a bit)
But anyway – I now have proper professional engineers to tell me what to do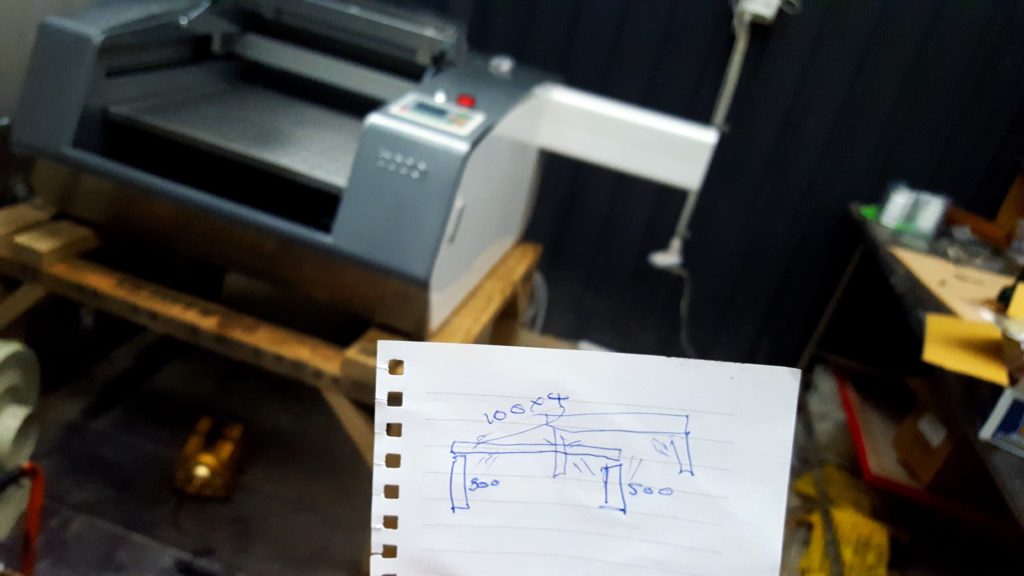 I've also acquired another laser-cutter… I thought it was going to be a desktop one, but it's another free-standing thing that take up about 1.5 cubic metres. I made a wheely stand for it. So far it's caught fire 3 times.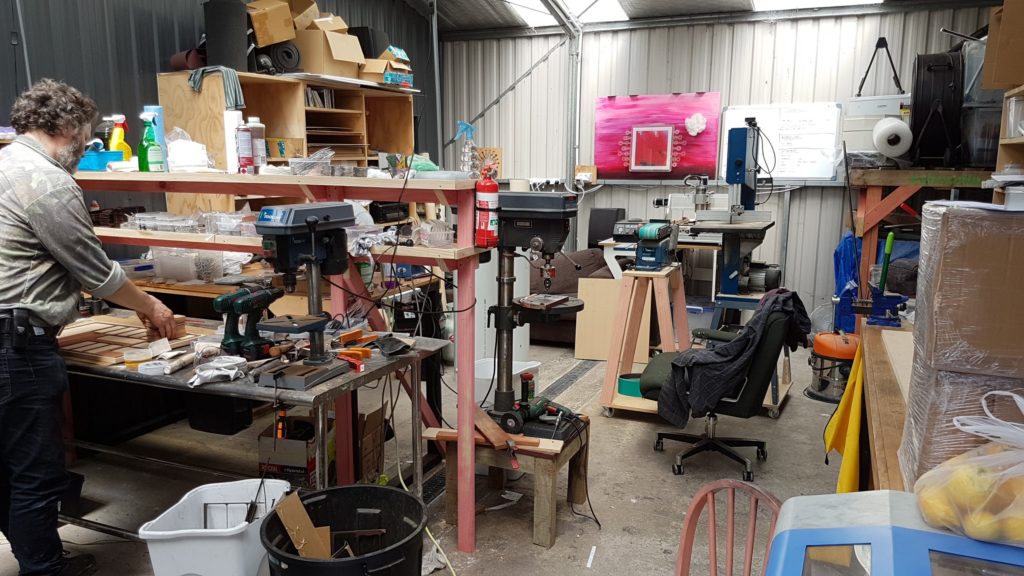 There was also a flood two days ago, so we had a huge tidy up, and now it looks like this: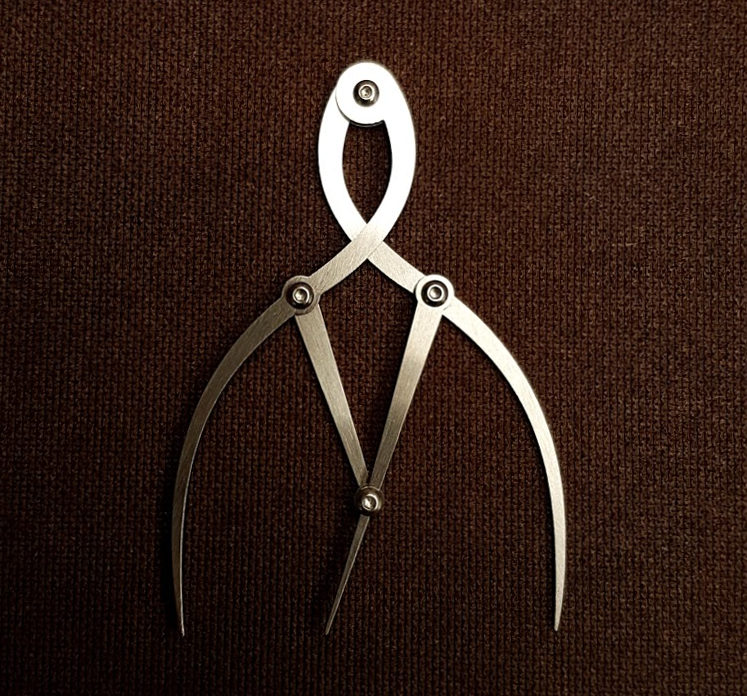 And it's all for these: Golden Ratio Microblading Calipers
It's taken me completely by surprise… a year ago I didn't even know what microblading was… now there are loads of videos on youtube using my actual calipers. I've been trying to get it together to make a proper video for years now – and now about 20 people have beaten me to it.
Anyway… hopefully I'll be able to keep things a bit more up to date from now on :)
Until tomorrow…
Recent Posts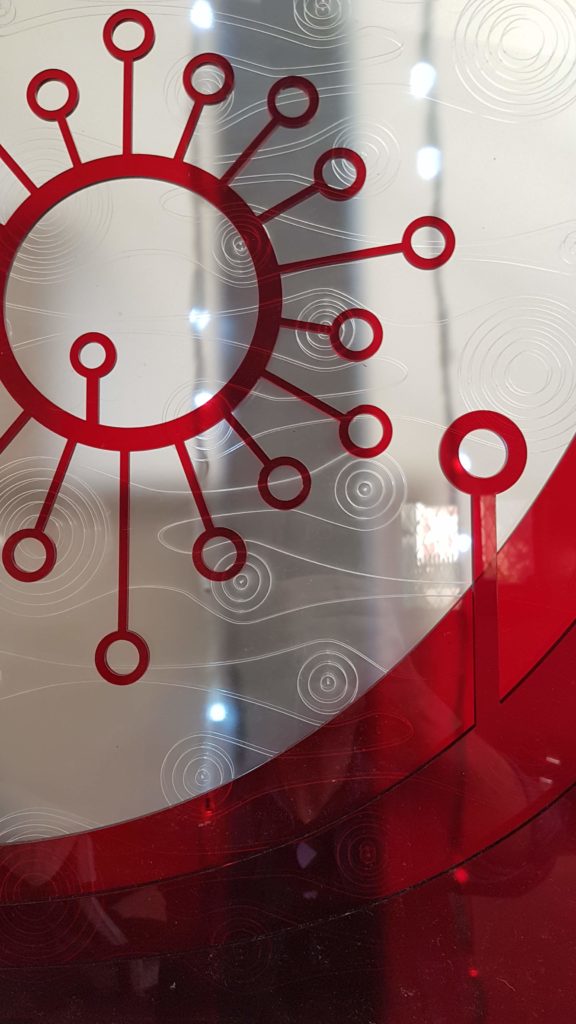 Okay, it's 2020 now I guess. [br]I've been making Golden Mean Calipers for about 10 years now. [br]In 2019 I wrote 2 blog posts... that's not enough to achieve the various purposes of writing blog posts, among which are: [br]- to learn what you think [br]- to show people you're still alive [br]- to show google (et al) you're still…
click here for more.