Medium Golden Mean Calipers
$65.00 – $69.00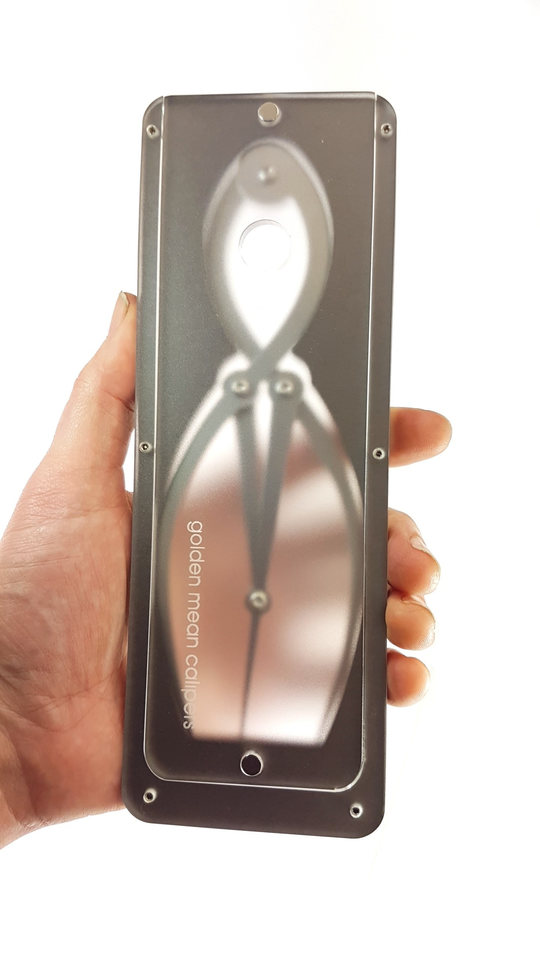 Medium Golden Mean Calipers
$65.00 – $69.00
Choose Options
More information
Medium Golden Mean Calipers : 7.2 inches long
They measure distances from 1.5 inches to 12.8 inches change to mm
The medium calipers are the most versatile size – and are used both by artists, teachers and the medical profession.
There is also a special heavy-duty version (2mm thick steel) which are used by farriers to measure ideal horse-shoe sizes.
This design is the original… first created about 8 years ago on ponoko.com.
Handmade in New Zealand
Satin-finished solid stainless-steel – tumble-polished for 2 days
Stainless steel machine-screws with brass inserts
Unique hardboard or acrylic case
Bespoke possibilities available
Lifetime guarantee – personal service
Shipping worldwide
They are perfect. A nice blend of laser-cutting and hand work (I can't imagine how they use a laser to cut shiny stainless steel) – Glen, California
It is beautiful and will live on my workbench to be used daily as I apply the principle of the golden mean to my designing – Bob, Vermont
Box and calipers arrived safely…very classy. Will make a great gift – Graheme, New Zealand
The calipers are breathtakingly beautiful! I will show them off to my potter friends & teachers! – Michael, Australia
The caliper set arrived yesterday, and they're gorgeous!!! – Dianne, Texas
They look and work great and I have already used them to help me design a decorative garden fence and gate – Scott, Utah
I just got my calipers and they are totally awesome – David, Ohio
Caliper and the box look very, very nice – Gerhard, Austria
The calliper has turned up and its great:) – Adam, Sweden
Received in great shape – very nice work – Scott, Texas
Why buy from Golden Mean Calipers?
Because we make the best quality Golden Mean Calipers in the world.
When you buy from us, you're buying from the original designer, rather than a cheap, badly-made copy which will wear out quickly and reflect badly upon your business.
Everything we produce comes with a life-time guarantee… and if you have any questions, you get to talk to the original designer.
If there's anything out of the ordinary you'd like… from bespoke logos (or materials) for the case, to specific design-requests, we're happy to hear what you have in mind
If you have any questions – feel free to get in touch. Nick Taylor