Busy I have been.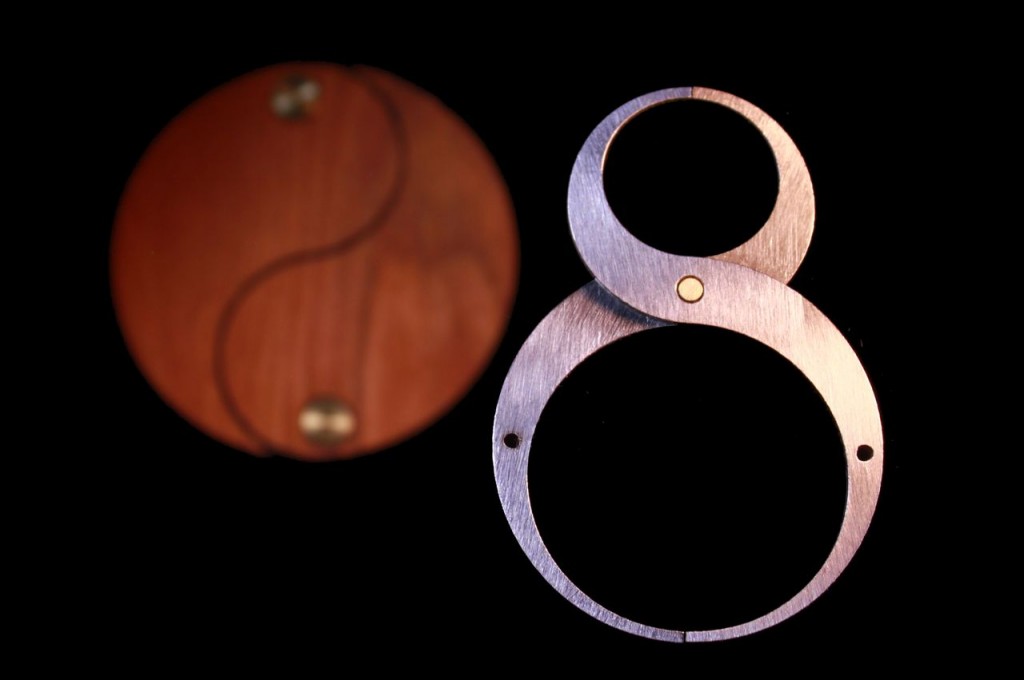 Micro-calipers… that can measure very small measurements, right down to zero… and can also be used as jewellery.
They come in two sizes… 50mm (2 inches) and 75mm (3 inches) – but like everything I make, I can make them any size you like – if you want something different, let me know.
I've made crafty cases for them – which consist of two sides that swivel in opposite directions (look a bit like wings of a beetle). These are rimu laminate held together with brass binder-screws. The wood is polished with a tung oil – from a recipe that's been in the family for at least 100 years – the recipe is elsewhere in this blog if you'd like to make it yourself.
So there you go – they're available in the shop… which I'm going to have to reorganise soon, as I've got a whole bunch of new things to show.
I've sold out of the prototypes of the micro-calipers already (I only had a couple)… so it will take about 10 days or so before I have some more… but there they are. Micro Calipers!