I'm going to start approaching retailers and so on this year… and to that end, I need to make the presentation look a bit more together.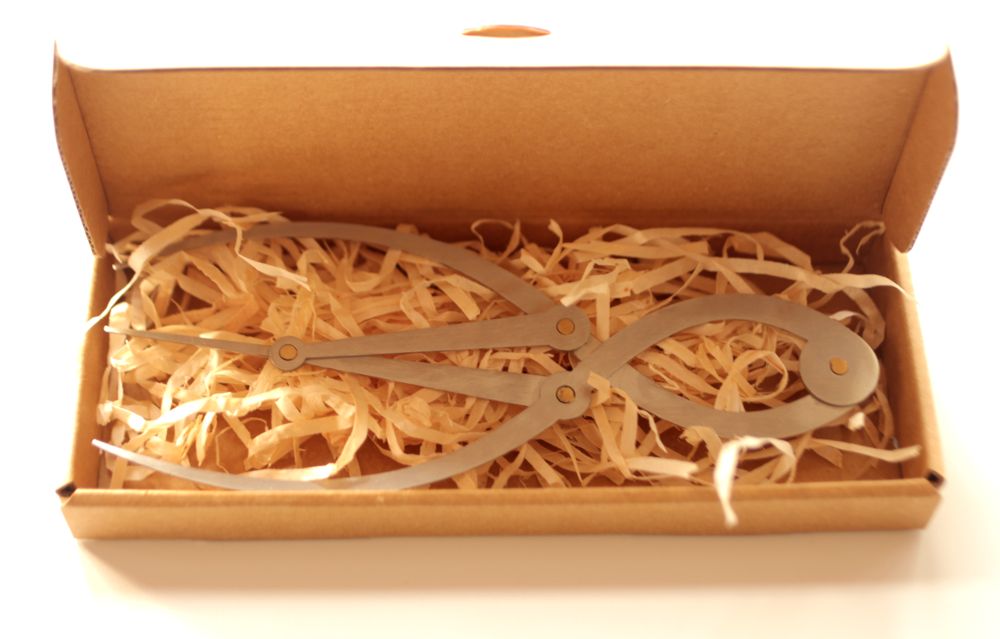 I don't want ultra-slick mass-produced looking… because I want to retain an earthenware, hand-made, clean and green kiwi vibe… though something that looks as though it's had some care taken over it.
Cos it has. Just got some prototypes from Tracey in Wellington, who designs boxes.
Lovely. They're actually too nice just to be used as packaging…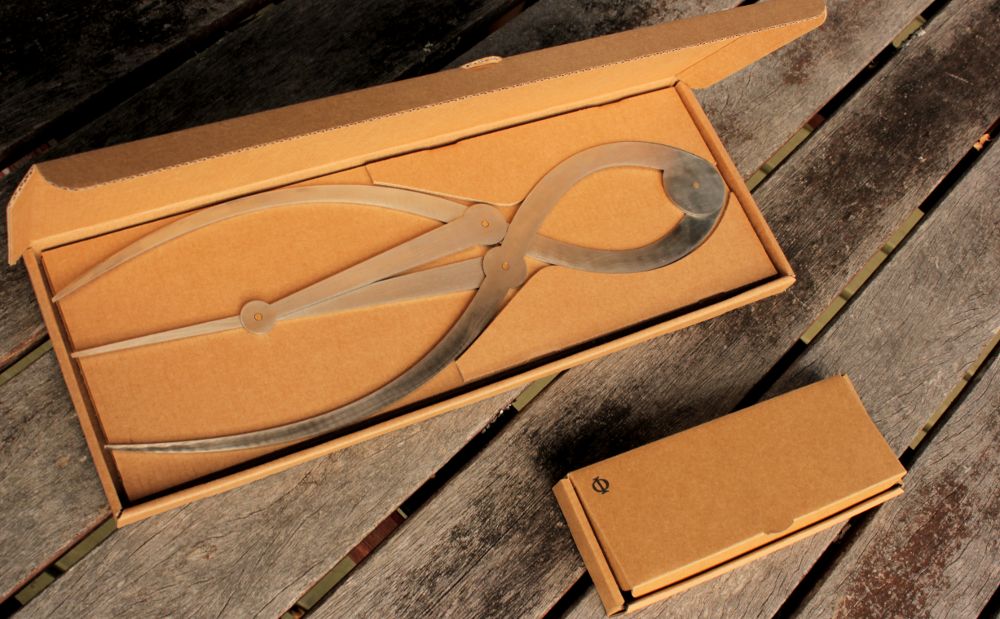 …but that's what they are… need to be postable etc.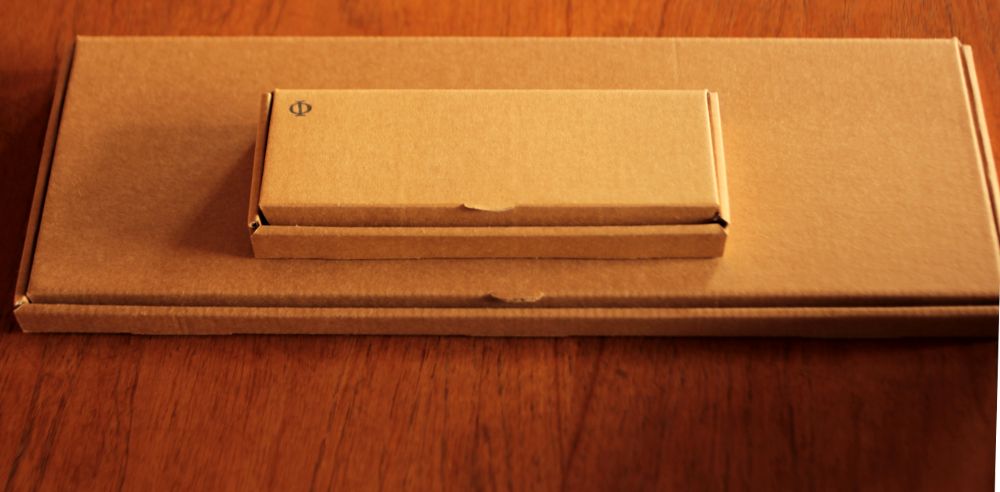 And they are… cardboard boxes. Posh though they are… so I've decided to get some Rimu ones made by the local CNC place. They'll probably cost more than the calipers themselves. These are the designs I've made: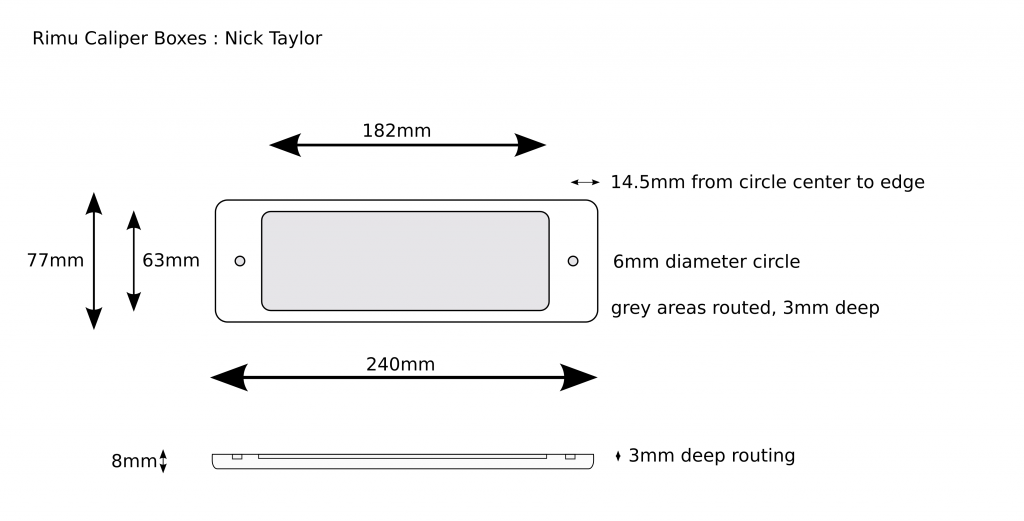 And this is Rimu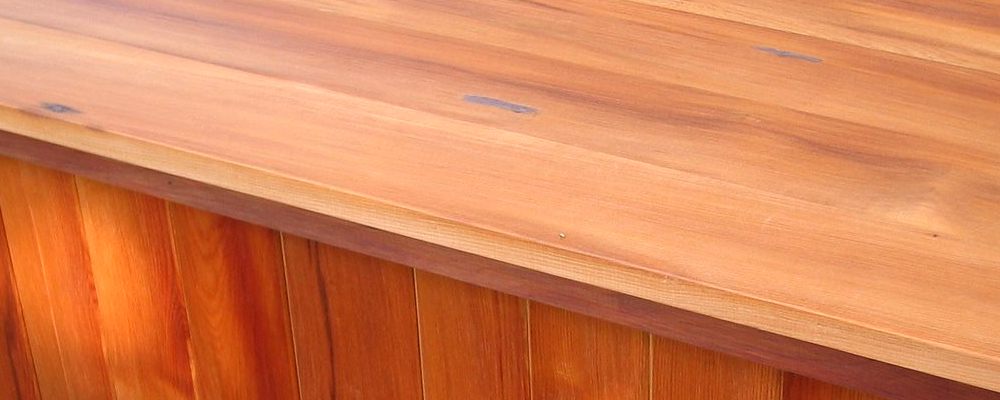 Which is from Recycled native timber Who make handmade recycled timber furniture, to order.
But that is to come… when they turn up, I'll summon up the courage to visit some retailers. I find talking to people scary. Maybe I should get a haircut, or wear some sort of disguise.