Woohoo!!!
Today the posh boxes arrived, and they turned out to be a lot better than I was expecting.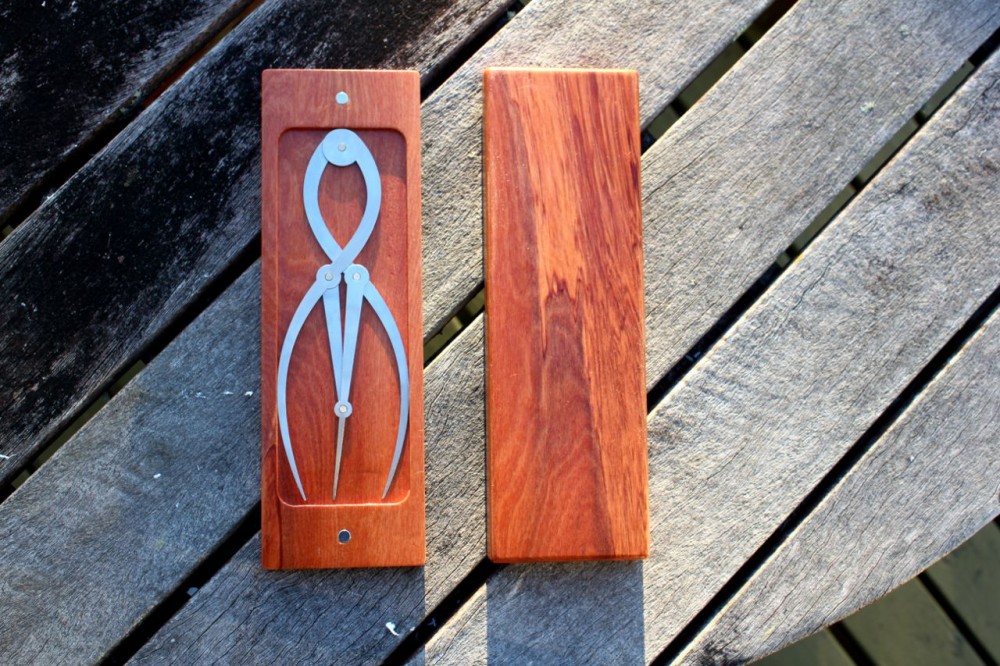 Lovely. They're made out of Rimu – which is a native NZ timber… all sustainably logged etc. Makes for a beautiful fine-grained reddish finish. The boxes themselves are made by a local firm… who CNC route them. The clasps are neo-magnets – so the box is a simple clam-shell type design.
I was thinking of lining them with felt – but the space where the calipers go is about 1/2 a mm narrower than the calipers – so they don't rattle about… well, not the ones I've tried so far… and it seems a shame to cover up the grain etc.
I'm not actually making these myself, so don't need to factor in labour costs etc… so can sell them for $35 USD… a lot of which is the set-up cost because I'm only doing small numbers at the moment. If people like them then I'll be able to lower the price a bit.
Cool – I've been waiting for these for a while… I now have all the bits I need to go and see retailers etc.
Anyway, there it is: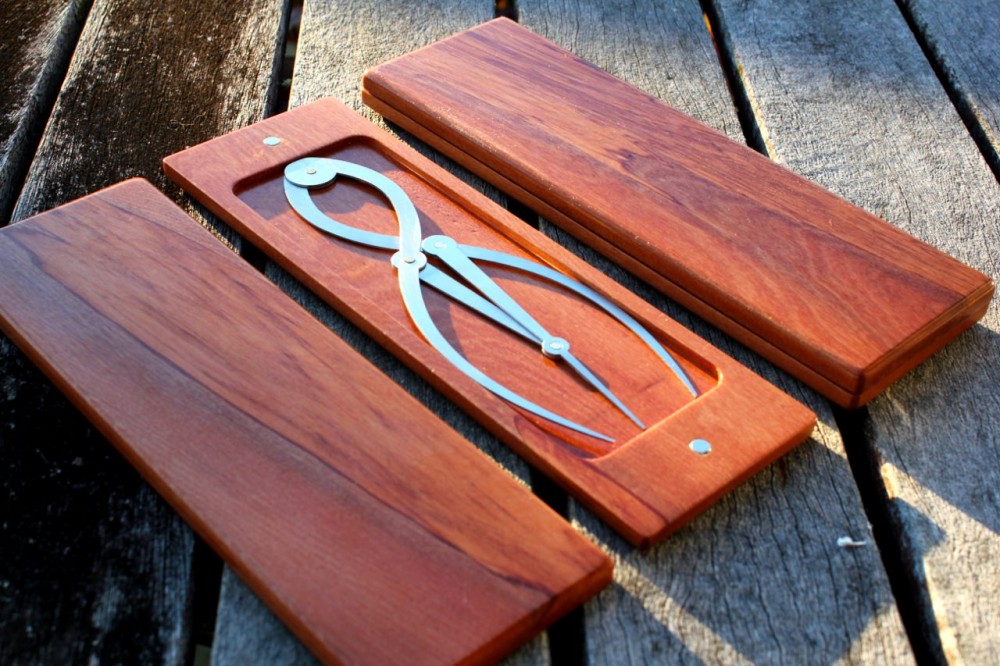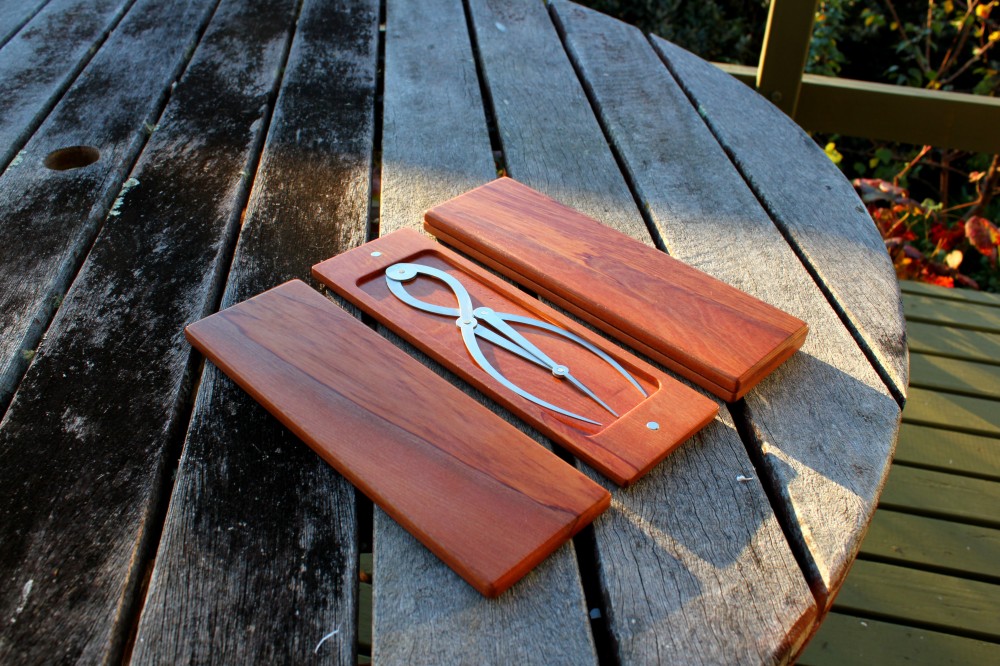 (massive zoom-in picture)