Well that might just have been the most stressful week on record… post-launch of self-made wooden-cases.
People like them.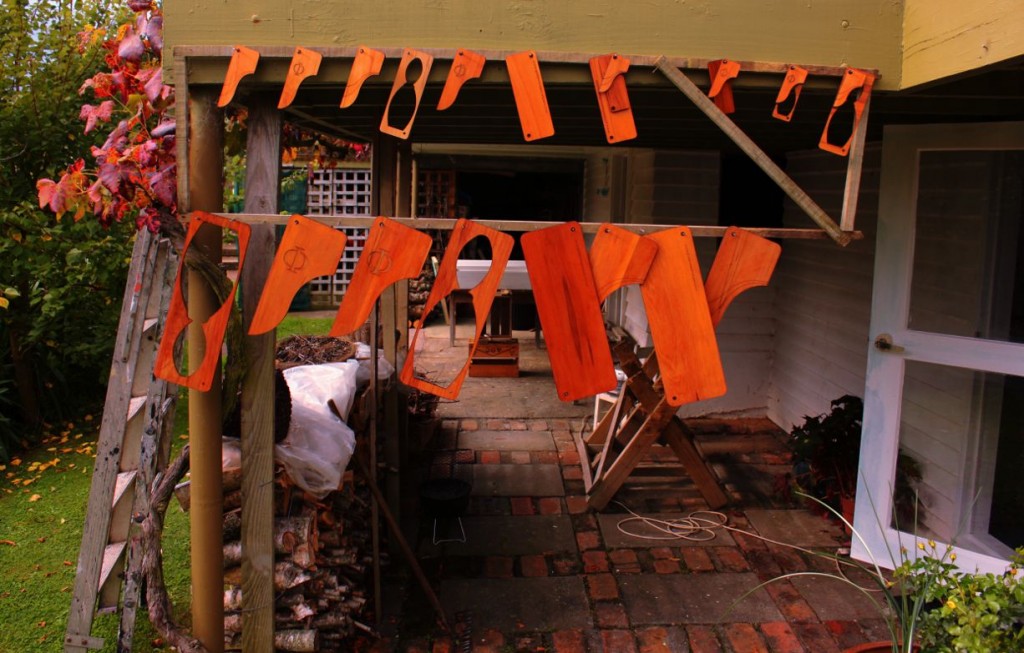 Which is great – and to be fair, they do look fantastic, and I'm getting better at making them.
I ran into a whole heap of hurdles all at once though… namely
1) Just because you've successfully prototyped something, doesn't mean the design process stops. After you've made 3, you'll think of an improvement… and you can't bring yourself to send people version 1.0. Result? Delay.
2) Winter has arrived in NZ. It's at least 5 degrees colder than it was, so the oil I use takes about 2-3 days to dry, rather than 8-12 hours.
3) You need to make things for weeks… months even, before you get process sorted. Until then, there are bungles and clutter, and things taking a lot longer than they eventually will.
4) I was away Monday/Tuesday – and this created a backlog that took a whole week to work through
5) I've realised this oil I'm using really needs to cure (rather than merely dry) for about a week… possibly longer.
…
So it's been kindof hectic. I'm nearly through the backlog now – but usually I send packages out same-day. This current batch have been a week late. Every time I hit a "dagnabbit, I need to start again" point, I get put back about 4 days.
So… this morning I'm going to get laserin… and make:
1) jigs for sanding/polishing/fixing/gluing.
2) an incubator… a big acrylic sci-fi looking tower that's warm inside, so things don't take so long to dry.
3) modular acrylic shelving/storage units… so my tables aren't doubling as massive shelves.
Regroup in other words. Get organised.
…
Special big thank-you for everyone who's bought things – cottage industrialism has its ups and downs… but it's good to have an alternative to working in a Nike factory – I've done that too.
…
Several days pass – I think I've got process sorted now. Have Jigs – which make sanding/polishing a whole lot easier. I've gotten the process down so I can make and send same day.
Instead of using Tung Oil, I've taken to using a couple of coats of Linseed, then Beeswax. I like Tung Oil because it is (apparently) one of the reasons The Great Wall Of China has lasted so long – but The Great Wall Of China has had about 2000 years to dry, and I can't keep people waiting that long. That's taking the piss.
Turn out lovely though