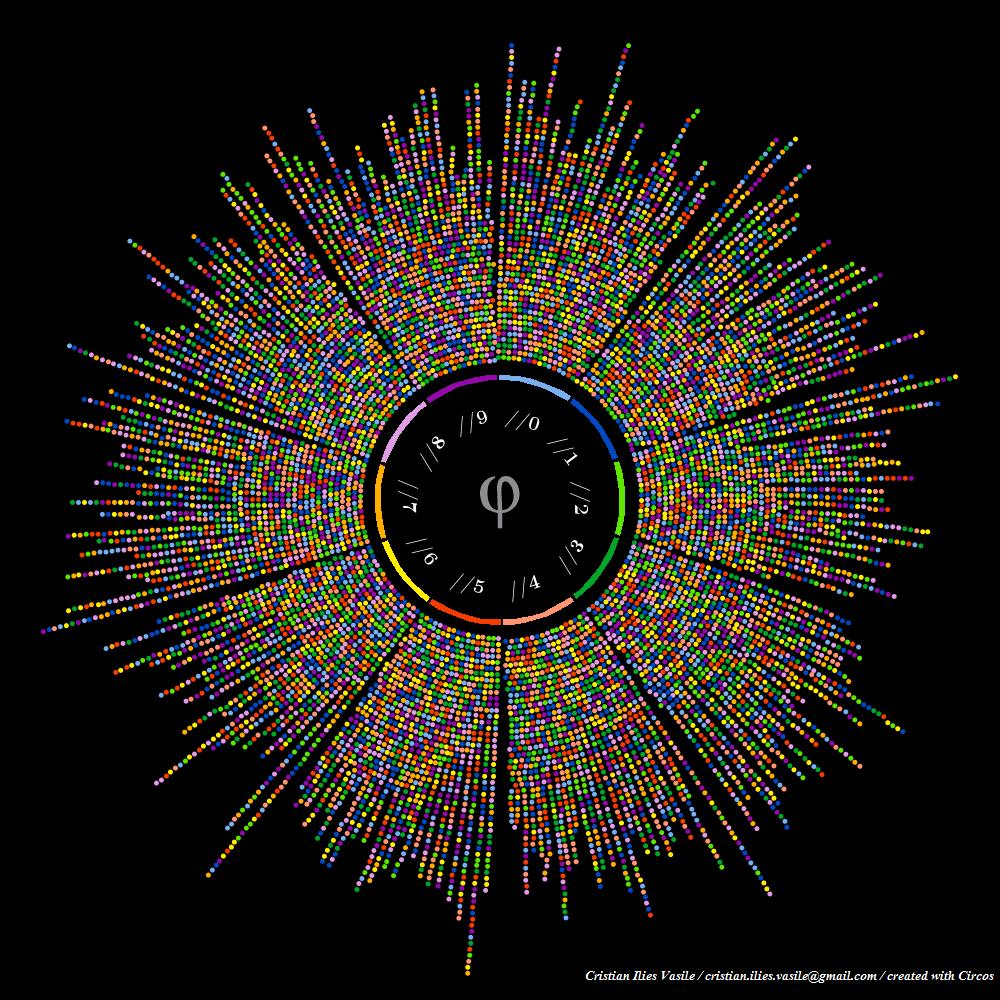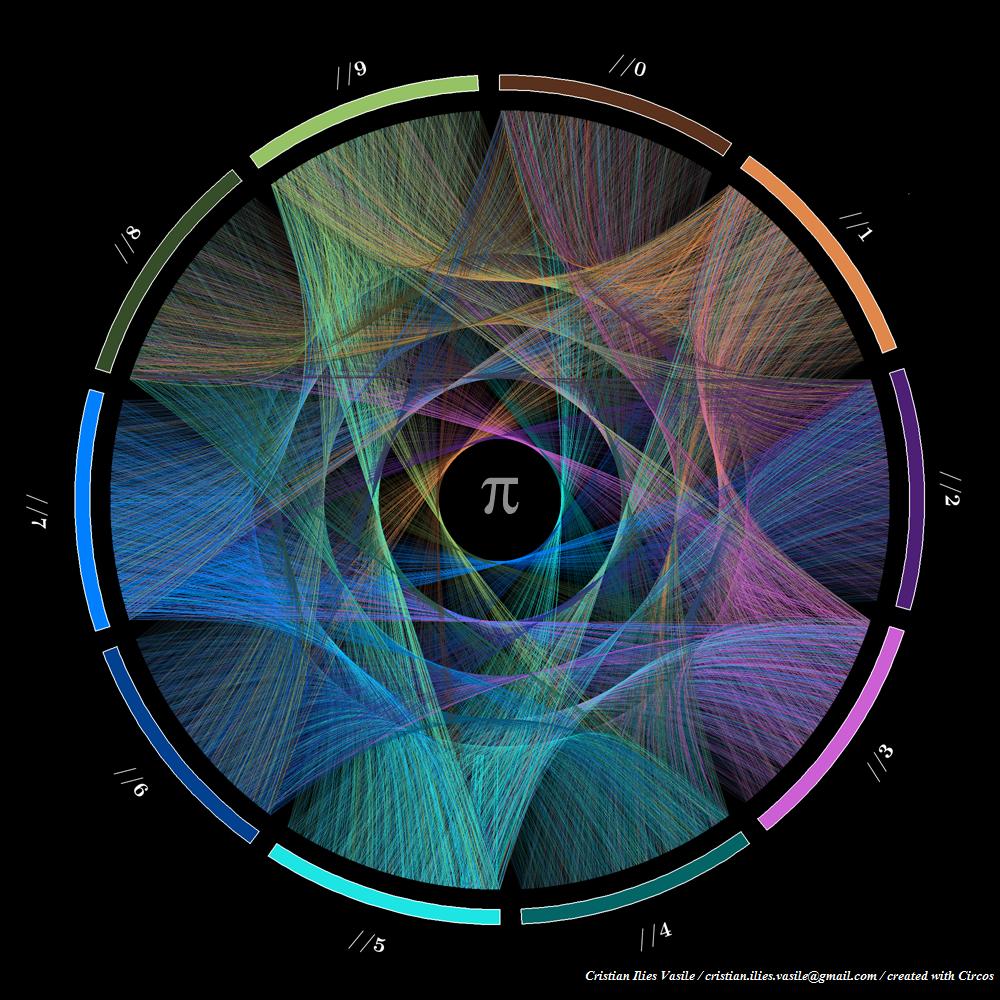 Really cool circular art made out of generating patterns with Pi, Phi and and e, which (I have on good authority), everything begins with.
Absolutely brilliant – I like a bit of generative art me. Especially if it looks like hyper-psychedelic versions of renaissance-era sigil-magic.
Something I'd like to see a bit more of – the magic/art thing done by people with real artistic talent. It's harder than it looks. Not sure why. Too much television I suppose.